Table of contents article:
Hello! I want to share the problem, which bothers me already for a long time. I smoke with 15 years, now I 25, and for three years I did not get to quit Smoking – what to do? I'm strong-minded and quite purposeful person, I have higher education and well-paid job.
Is there any easy way to quit Smoking or this process is long and complicated? Share your experience those, who has achieved success in this difficult matter!I stop my bad habit, as unpleasant smell, yellow teeth, dryness appear now,- what will happen next? But dependence on cigarettes like cancer., who lives in me and is incurable.
Electronic cigarette, lectures and books, informative video, – I helps nothing! What to do, I can't quit Smoking. It kills me and makes me feel worthless member of society.
Will power is enough for three or four days, then I pluck. In those days, when I hold, I eat everything, trying to put the urge to smoke, and incredibly nervous. And then grab a cigarette, and like an addict from a dose, get relieved. Why can't I quit Smoking? Help!
I got rid of the Smoking ten years ago, although my experience of the smoker was more than 15 years. The need to get rid of bad habits were not dictated by rigid conditions or forced.The description of your problem not the first and not the last in a series all reviews from trying to quit Smoking.
Your first achievement is the, you realize the harm from your habits. After all, many people smoke, and don't pay attention to signs of deterioration in his health. But your way to getting rid of Smoking was blocked by a stone with the inscription "does Not work!"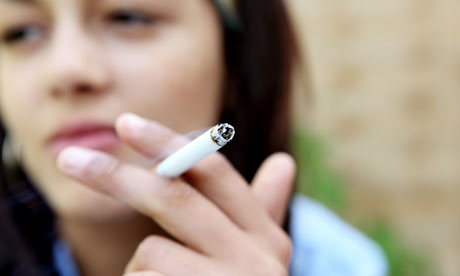 I have not had the disease, prescribing Smoking cessation, not a little child, I have enough money for cigarettes. I just realized, that this great habit of poisoning my and my family life and air. Assistants I have a clearly defined goal, motivation and will power.
Goal. I decided not just to quit Smoking. If I thought: "I don't want to smoke!" , probably, have suffered this problem today. I formulated my goal otherwise: "Be a healthy man, with a strong light, clean and fresh breath, not to suffocate on the go and not to be dependent on anything".
Motivation. I motivate myself every day after waking up. I began to do what was done before:
exercise;
gradually switched to more healthy food.
every day picked up his aphorism, which became the motto of the day.
The most difficult was the first week. You stand three or four days, and I don't know, what hang on a little longer, the craving for nicotine will diminish. Stop thinking: "Why am I not God to quit Smoking!". Start to be active and change your lifestyle. Get out of the comfort zone and do, to give up nicotine addiction. I also many times wanted to throw my hands in the pocket, to get a cigarette from the pack.
And last longer helped me willpower. It is not iron and pretty weak, I think. But after a week, I noted positive changes in your life, and then every day was easier. Now I don't know how it could get high from Smoking. I would like for me to smoke? No more, what I want to cling to the lips to the exhaust pipe of the car.
Video to help:Quit Smoking, my review after half a year
Don't give up, if you have such a goal, you will definitely achieve success!