No parent wants to harm their child and certainly will not be happy, if the daughter or son not to use drugs or to get acquainted with cigarettes, alcohol.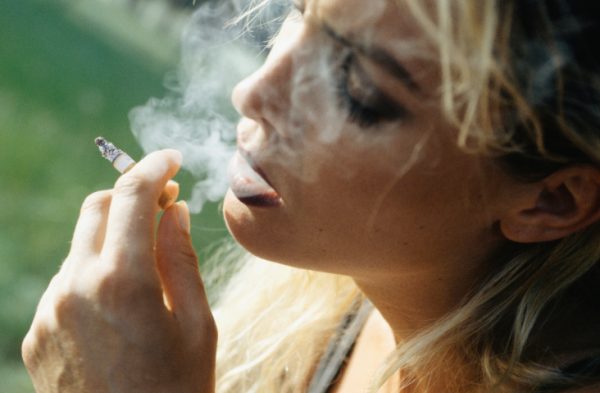 Prevention of harmful habits in children is an important step in the formation of a healthy lifestyle. Mom and dad should be able to explain in a daze about that, Smoking, drink, drugs are bad.
You need to remember, what if adults are addicted to such things, it is unlikely that they will be able to explain to their pupils about the dangers of drugs, alcohol, nicotine. A healthy example is key to the success during the prevention of harmful habits.
Arguments about the, that adults people it is acceptable to abuse the health, inspire young members of society conflicting feelings. In 90% cases children try to imitate the ancestors, they secretly smoke, buy the beer, to look grown-up. This manifestation of independence can be regarded as a protest.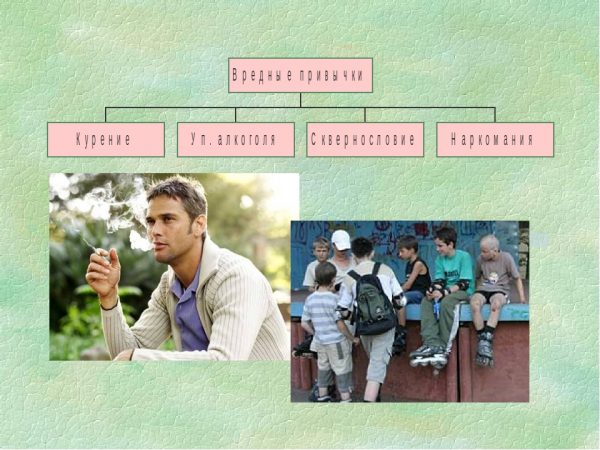 Often parents start the conversation about drugs, cigarettes, alcohol with children only then, when they have had a chance to try it all. In such cases, only the psychiatrist. The expert knows, how to carry baby about, all these substances have a negative impact on the body.
The teaching staff of educational institutions are not always accorded due attention to bad habits. Sadly, what about 30% narcotic components takes place within the walls of the school.
Prevention of harmful habits in children is a complex work of teachers and parents. Mom, dads need to start actively campaigning, when the student turns 12 years. In this age period the child awakens a sense of rebellion. Unfortunately, to show their protest of the young member of the society tries to not beneficial actions, engaging in sports or creative, and in the form of abuse, Smoking or drug.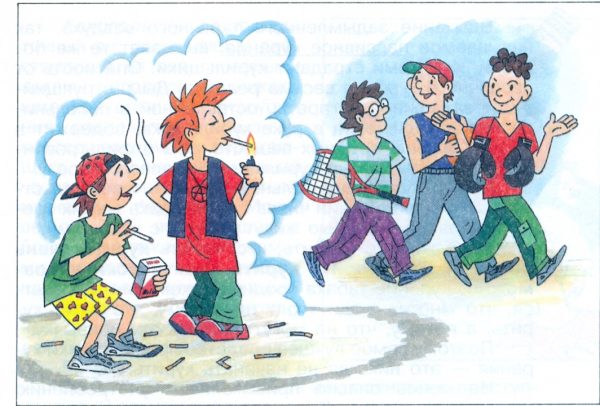 Posters against drug addiction or the use of nicotine is a smart move to visual agitation. If you have the opportunity to take the child to the clinic, where to treat drug addicts, that should do it. Illustrative examples of the "bottom" gives a positive effect.
Today, you can find special benefits, which clearly shows the results of the abuse. More parents need to read specialized literature, to help start the conversation:
Antasheva, Yu And. "Smoking and health" – the program has been adapted for teenagers. The guide gives advice to teachers and parents. If you want you can give a book to a teenager, to yourself read it, concluded.
The Datsun, N. P. "The Smoking problem: the organization of research activity of students" is one of the most visual and entertaining benefits. The developer of the tutorial was the chemistry teacher, which not only talks about the dangers of Smoking, but defiantly shows, how to kill the nicotine and other harmful components. The author describes in detail experiences.
Dosaev, L. "No Smoking in the name of the future" – this manual, which can be used in any educational institution.
Difranza, J.. "Addiction from the first cigarette" – a book warning, which describes the process, occurring in the body of the smoker. Many teenagers after reading this literature I believe, that nicotine should be abandoned.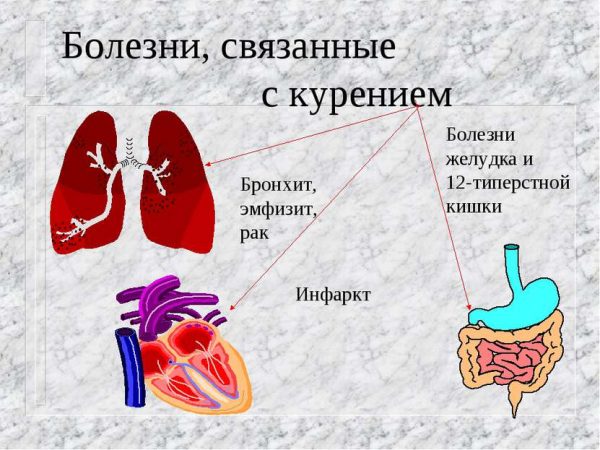 Well-chosen literature, pictures – the key to successful conversation. If the family has illustrative examples, Smoking or other bad habit killed relative, it is necessary to mention. Children have different effects teaching materials, so you must act comprehensively.
Prevention of harmful habits must be carried out at home. You should never rely solely on the school. Parents are required to bring Chad important information about, Smoking, drug and alcohol actually kill. Below are tips on how, how to talk to children on this subject:
The conversation should be in the conversation, but not a monologue. Ban baby is not worth it, because the words "We forbid you" can only encourage, to find a negative company, which actively use illicit drugs and cigarettes.
The conversation will not be easy – a child can behave removed. The parent must have knowledge, arguments, arguments. That's why adults often postpone this conversation indefinitely waiting, to start a conversation, when it happen the unpleasant incident. Do not rely on it, what your child is good and he's never interested in drugs, cigarette or beer. A logical question arises: when you need to have a conversation? The answer is simple: as early as possible. Because this topic is not the only, which needs to rise repeatedly in the family. And to start the conversation with a question about, know a teenager with hazardous substances.
Parents must be consensus on this conversation. That is, if mom suggests, that Smoking is harmful, then the father needs to confirm her words. In this case, it will not have misunderstanding.
Lectures, asking people not to do drugs, alcohol and cigarettes are not very effective. It is better to start the conversation spontaneously. For example, after seeing a program on TV about drugs. Or heard on the radio news, associated with the destructive effects of alcohol.
Stories about bad offspring from Smoking are unlikely to motivate children to give up cigarettes. You need to use in your conversation more relevant arguments, to tell such information, which will force it to come even close to cigarettes. Parents should have the information and arguments, preferably real-life examples. Adults themselves should be aware of, what happens to the human body, what effects cry alcohol, drugs and cigarettes.
Preventive conversations should be carried out at an early age. Perfect is the period 10-12 years, when the child is still considered home, but actively began to explore the world.