Table of contents article:
Why people drink and smoke – a common question, the answer to who usually find it difficult to give. It would seem, all elementary – dependence does not allow to come off. That's just smokers themselves rarely agree with what was said. It is easier to believe, what is the fascination, tie with which they can at the slightest wish.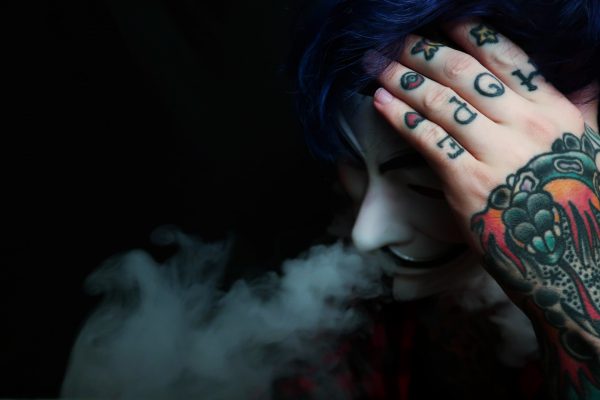 The society voluntarily becomes a slave to the tightening. Some aim to have fun, and others, hoping to assert themselves. Reasons, why do people smoke a lot, that's just the sad result is always the same – the emergence of serious health problems.It is not clear why people start Smoking, aware of the damage to the body. Emerging diseases can do for the unfortunate disabled, and sometimes lead to death. A deliberate step toward the abyss, the abandonment of a healthy lifestyle.
Everything is clear, but to prevent the sad outcome, nothing is done. Smokers continue to buy cigarettes, and the state does not conduct events, promoting cessation of tobacco corporations. To better determine the causes, is more detail to understand the topic.
The main problem lies in the fact, a fan smoke not trying to answer this question. He was indifferent to the circumstances, the main steps. It doesn't matter, that forced him to let the habit. However, it is understood, only after ascertaining, why does a person want to smoke, it's easy to fight the disease. You must go, just so happens to find solutions.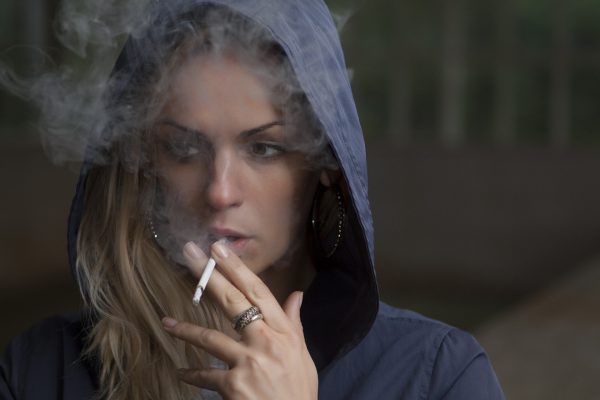 As mentioned above, components, why do people start Smoking – a lot. Worth the most popular ones to consider:
As a way to remove accumulated tension. Stressful situations provoke to the Commission of impulsive action. One can seize tons of food, others are active in sports, well, there are those, for which the only true solution is to smoke a cigarette. Usually the reason for getting false information from books, literature. Where the victim is taken for tobacco products. For getting rid of extra pounds. Sometimes the answer, why people smoke is incredible. We all know, that tying, drop begins to rapidly gain weight. The reason the normal recovery of the body. He wants to get rid of the accumulated poisons, slowly recovering, gaining pounds.
To improve health. Heated modern citizen, paints a picture of a successful businessman, achiever to do a hundred things at once, then still finds time for active rest. Wanting to meet, some individuals resort to artificial stimulation. Why do people start Smoking – it's simple, elementary you want to give yourself, confidence, to get more power. That's only including the logic, it becomes clear, use missing. Self-hypnosis makes you do the wrong things, ruining health.
Wanting to have fun. Modern society considers Smoking a natural process. And hence the answer, why do people smoke hookah. Even boys and girls without bad habits, if you are going with, actively smoke, decides not to stand out. It's easier to keep the conversation going, fun, to be on the same wavelength with the audience. Smoker gets pleasure from the process. For most people, an evening Cup of coffee with a cigar is a pleasant relaxation after a hard day's work.
Meet the desire. Often the cause, why a person wants to smoke is an elementary passion. Certain individuals get pleasure from the process, games with cigarette, smoke, his mysterious image. As a result the hobby grows into a serious disease, require visiting the drug clinic.
Reluctance to stand. Social dependence is the main problem. Particularly affects those, who easy to view, doesn't like to stand out.
If we consider in detail the whole mechanism, you can be sure, such actions do calm, blame nicotine. But the disease develops rapidly. And every tense situation ends with smoke inhalation. For many people in society want to slowly kill yourself, than fat. The psychological factor is above common sense. Especially concerned about the beautiful half of humanity.
It is now clear, why people drink and smoke. Although the desire to throw frequents smokers. But failure is a terrible experience, to withstand. The reason for all cigarette manufacturers. Because each product – hard drugs, gradually kills the body. Even being aware of the seriousness of the situation, to overcome this yourself, it is impossible.
Nicotine is a toxic substance, after the first puff he instantly penetrates into the cells of the body, inflicting tremendous harm. Metabolic processes are violated, to give up tobacco harder. It becomes clear, why do people smoke. Breaking occurs at times is stronger, occur relapses. It turns out, nicotine addiction can last for years, and remain until 10 years. To get rid of it on their own not, it should appeal to psychologists.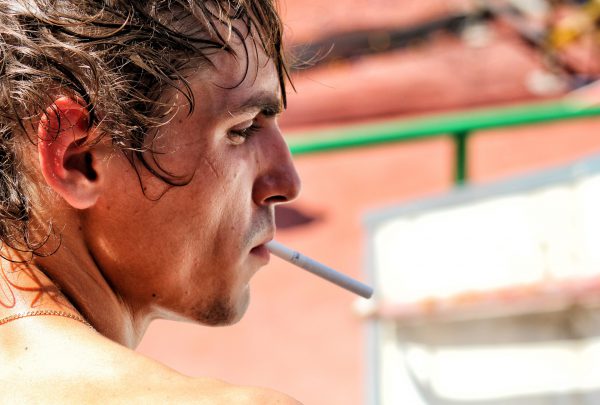 The issue, why do people smoke, much has fallen into place, but then there is another. Smoking is a disease state, but, even being aware of it, for sale not cause a ban. Why does it happen?
The solution is quite simple – the tobacco industry earns the largest revenue. Money solves most problems, no matter, how many lives more will destroy the tobacco. After all, every year in his paws gets millions. Unfortunately, the victims are often minors. A healthy nation has ceased to be ideology.
Taking a cigarette, you should seriously think about the consequences. Possible, they pass by a smoker, but will affect his children. You should consider, what future can there be such a country, in which the satisfaction of their own desires is stronger than the human life.