Each student (if, of course, not losers) known, the maximum duration of night time have on 21-22 Dec. However, if we abstract from astronomy, it is new year's eve lasts the longest nights of the year. Starting in the evening 31 Dec, she had many compatriots end after a week and a half.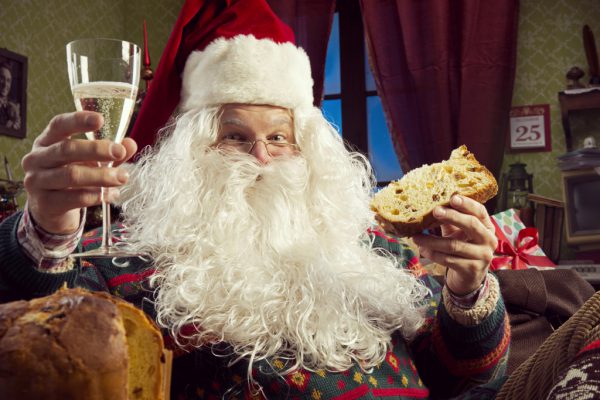 Due to the holidays people get the opportunity to relax from the hard everyday work. However, they are due to our mentality does not correspond to its original purpose. This refers to the saturation of the body with lots of food, active participation in competitions and dancing. And all this, as a rule, not do without the traditional attribute – intoxicating beverages.
It just so happened, in the last minutes of the dying day, people rush to uncork a bottle of champagne, to splash to celebrate the New year. The same sparkling wine, sober, noting the beginning of the first day of January. Alcoholic beverages flow like water. Alcohol abuse leads to negative consequences for the organism.
At observance of simple rules beginning of the year will not be troubled by the pain in the head, nausea and other typical hangover symptoms. The new year should be remembered, otherwise the hangover will drag on 2-3 day.
Alcoholic beverages are always available in abundance. This is the wrong approach, especially, when the ceremony children are present. Teenagers look at their parents and think, what alcohol allows you to look more confident and fashionable. It is not. Be an example for his child and to refuse alcoholic beverages – these actions are commendable.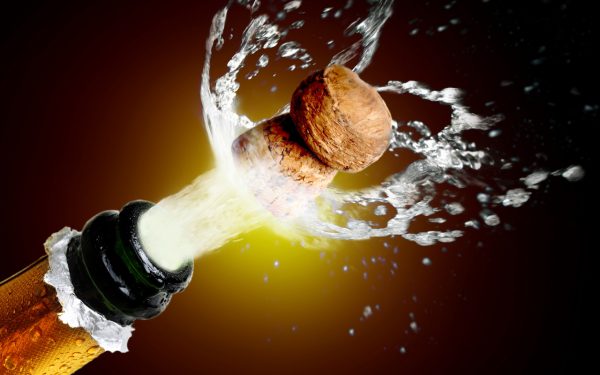 Refusing alcohol, people, thus, gets a chance to protect yourself from unnecessary troubles. There are many diseases and prescribed for them medicines, which are not compatible with alcohol.
At great personal risk, expose themselves to those, one condition of the circulatory system is far from perfect. You should be careful, when there is attachment to sleeping pills or painkillers, I have to take antidepressants, to do insulin injections. If the disease is chronic, it is desirable to hear opinion of the doctor regarding the possible serious consequences, caused by alcohol.
The reason for the non-alcoholic celebration can serve circumstances, requires a clear brain soon, for example, driving. Usually after drinking only one glass, it is hard to resist, in order not to succumb to the temptation to capitalize the whole bottle.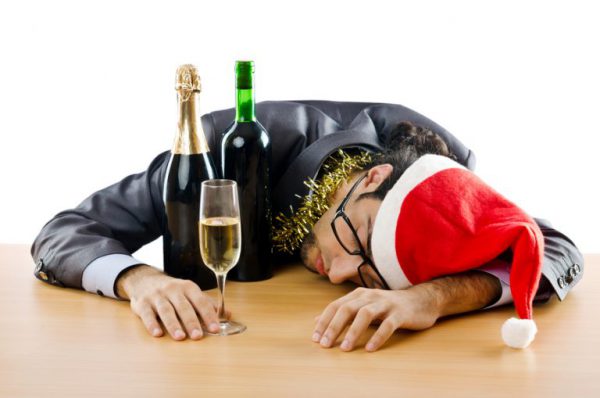 The new year is not a reason, to forget about a healthy lifestyle. Champagne is a hard drink, on the contrary, this alcohol poisoned one in five people, who had drunk during the evening more than three glasses. Alcoholic drinks are prohibited for children and adolescents. Unfortunately, forget about it, many parents, allowing the children to taste the champagne.
The day is coming wonderful new year's eve, and with it a feast, sitting at the festive table with drinks drunken. Less seconds separates us from "12". Each makes a wish, holding a glass of champagne. And here, finally, cease the chiming clock, comes the exciting moment, sound greetings, cheerful cheers.
After a short pause, anxious waiting comes a time, when the fun erupted with renewed force. Want to walk in full, drunk, as they say, unconscious, to remember for the entire year. Any restriction can not be considered.
The effects of the New year will be less painful for the body, if advance still on the sober head to think about, what should I do:
Prepare and drink the tea with mint leaves. A Cup of drink with a refreshing aroma ensures peace pozostawia stomach, the body quickly returns to normal after poisoning.
Delay the receipt of ethyl alcohol 0,2-0,25 liter of milk.
Going to a party, it is recommended to fill the stomach small amount of food, went to the hunger.
In the New year champagne and other alcohol flows like water. The abuse of alcohol leads to disastrous consequences. If you feel headache after drinking a glass of alcohol, you should refuse to continue the feast. The body will thank you, if the person to stop.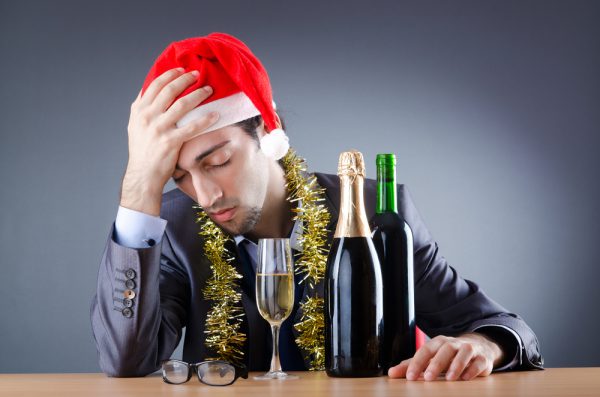 Champagne should not be offered to children. This sparkling drink is able to provoke anyone. Harmful components of alcoholic beverage enter the blood and brain. So begins a dangerous poisoning with alcohol.
It is useful to recall that, that cocktail of wine, of vodka or cognac in the gastrointestinal tract will increase the hardship on the next day (or days). Champagne in combination with other alcohol – also a bad cocktail. If mindlessly drinking all alcoholic drinks, the consequences will not keep itself waiting long.
Try to monitor their condition, while it still allows you to make conscious. It's time to stop, to come out from behind the Desk and get some fresh air, if:
"burn" cheeks,
movements are not very coordinated, ie. bad koordiniruyutsya,
everything begins to "float" in front of the eyes.
In the New year, people forget about that, what organs receive a huge blow. Alcohol in large quantities is a right step to the poisoning. Statistics 1 Jan are taken to the hospital because of an overabundance of alcoholic beverages.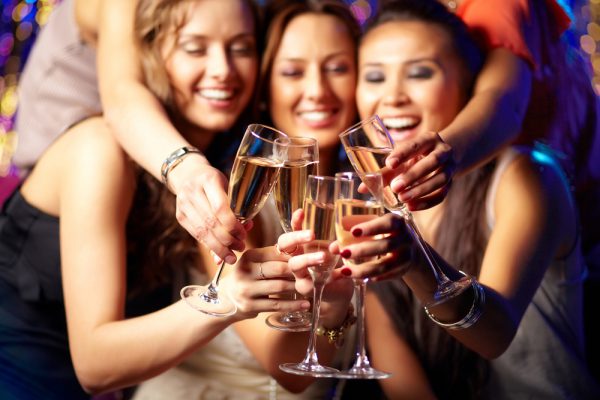 Alcohol in excess is the problem, from where you get to the hospital. No need to pour into your body alcohol. New year is a holiday, calling for the, in order to change something for the better. Maybe this time, we can say "no" to champagne and other alcoholic beverages.
The main reason of feeling bad the next day after the feast is seen in the unbridled use of alcohol. Unlikely radically to alleviate the advice of traditional healers, pretenders like that, to get drunk the same alcohol. However, at home alternative remedies and some medications do not exist.
The body is experiencing an acute need for fluid – status, which is popularly called "parched.". To get rid of him only the frequent drinking of water. Even better drinks help, having an alkaline environment:
brine – aqueous sodium chloride solution, which can be extracted from the jar with pickled cucumbers, tomatoes or cabbage. It is a good remedy after a night of drinking alcohol, but to abuse it is also not necessary;
mineral water in combination with alcohol becomes salvation, but people with diseased kidneys it is better to refuse from such a combination;
sour milk, yogurt, fermented baked milk, etc.;
home-made kvass;
tomato juice.
It is not necessary to wait for the morning, to start treatment. Overturning the last drink for the holiday table and after waiting about 30-60 minutes, to take any drug from the group of sorbents. Smectite, activated carbon suck (adsorb) the toxins, caught in the intestines.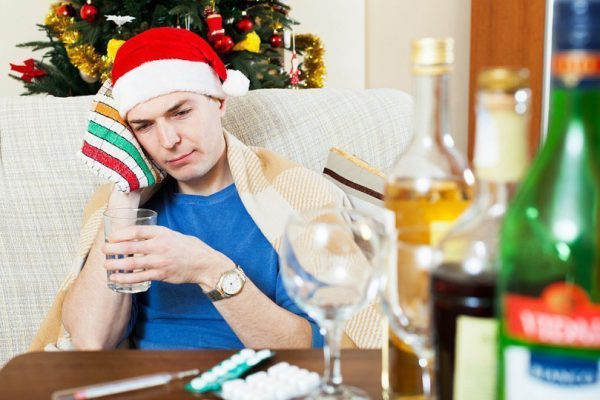 There is a relationship between abuse of alcohol and other kinds of pathologies, as a stroke, infarction and thrombosis. Namely, the reason is, that ethanol makes the blood thicker. Conventional tablets of acetylsalicylic acid thin the blood, so, not allowed to form clots in blood vessels. Even champagne can trigger blockage of blood vessels. Therefore, people with such health problems it is better to abandon alcoholic drinks in any form.
Most mineral elements and vitamins are unable to resist the destructive action of ethanol. Therefore, after the feast, their stock it is necessary to fill the medication.
Almost all, who are not fortunate enough after drinking to hangover, usually had a headache and felt sick. To some extent, their intensity is reduced after taking tolfenamic acid.
Crapulent, you cannot cheer yourself with caffeine drinks, additionally, loading heart, which the already hard time. Alcoholic drinks and coffee – this is a very dangerous combination. Amazing, most people prefer cognac to pour in a Cup of speciality coffee. Doctors do not recommend combining alcohol and coffee.
If people decided to abandon alcoholic beverages in new year's eve, there is no need to pressure him and persuade. Real friends will not be forced to put the champagne glass into the hands of a sane person.
You can't force someone to drink alcoholic beverages, if he doesn't want. Doctors advise people, who can't say "no" to alcohol and mates, immediately come up with a reason, why not to drink. It may be a trivial part of the driver or the use of tablets, it is not necessary to invent a disease. Even Supplements can not be combined with alcohol.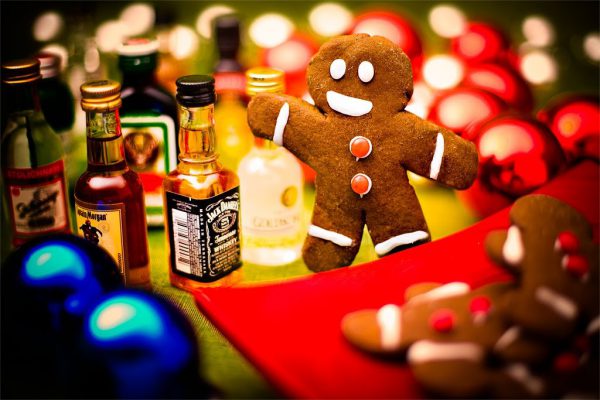 Why it is profitable to stay sober in the New year? There are several positive aspects, if you give up alcohol:
you can not be afraid, after the feast, the network gets obscene videos, where you abusing alcohol;
the next day from alcoholic cocktails are not going to have a headache;
the body will not be poisoned;
you will remember all the, what will happen in this new year's eve;
for women, abstinence from alcohol is sanity;
the first of January will be the perfect, since the brain will not "depart" from an overdose of champagne and other alcoholic beverages.
Alcohol is evil, especially, in a large number. The lack of alcohol in the blood is great, especially, if you were driving. And throat let all drink champagne, who does not appreciate their health. Even without alcohol can be fun.
And can you imagine the holidays without alcohol? More precisely, if he can find a replacement? Stop thinking, what champagne or wine, it is a safe drink. Any alcohol is harmful to your body.
Instead of sparkling wine, which was first made in the champagne region, it is proposed for children's analogue. The more, Tara has the same form, and its contents are saturated with the same gases, the sharp opening is accompanied by foam spray.
On the other hand, combining Apple juice with lemon juice, grape juice with soda, lime juice and caramel (or melon, vanilla) syrup with soda water not only get similar to champagne, but a more useful new year's drink. If you wish, you can always replace alcoholic drinks good cocktails. The main thing, don't be afraid to stand out among the guests. A healthy lifestyle is not a reason for ridicule.
Fermented grape juice, what the actual wine, too, there is not even one alternative. You do not need to mix it with champagne or other alcoholic drinks. What such experiments the stomach and liver?
A warming non-alcoholic mulled wine. From the classic low-alcohol analogue features only, that red wine is replaced by cider or grape juice. If we follow the tradition in relation to other components (spices and citrus) and technology, it is possible to preserve the mulled wine flavor and aroma.
Recipe, invented by the English sailors grog, is also possible to improve some. Of beverage alcohol component is removed, and at the same time is given more astringency increase in the number of tea infuser.