Today's society completely forgotten how to live without the Internet. Where people have fun, learn, work, communicate, learn. Virtual Dating gained popularity, it's so easy to chat with stranger on the other side of the screen. Such attitudes rarely lead to bad, therefore, even the most notorious man wants to put himself in the role of the incredible Prince or Princess. That's just really so harmless, as it seems at first glance, or similar relationship – a terrible plague, from which you want to run away headlong? What is a virtual relationship, and why they should be avoided?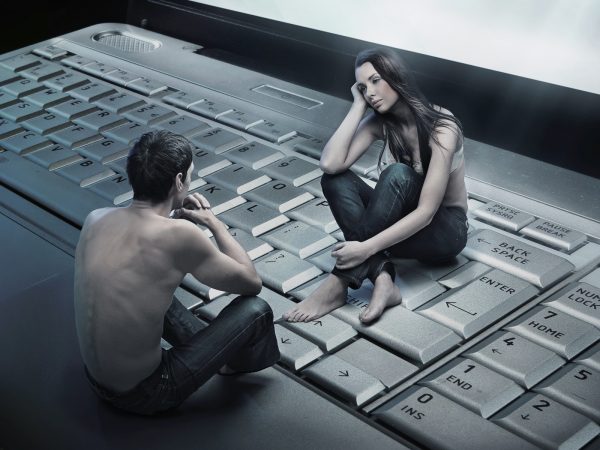 World wide web – a Grand discovery for many, who wants to meet you. There are a variety of sites, divided interest. It is enough to choose the right, then safely start a conversation. Instead of words – letters printed, emotions answer smiley. A worldwide network so affordable, that people simply forgotten how to meet people in a natural way. Real communication is replaced with virtual.
Most people go online to get attention, which they do not have enough for the natural cycle of life. They are so busy career, work, household chores, they just do not have positive emotions, communication. Where if not here to fill this deficit, after all, this is enough to run your electronic friend.
Virtual love and virtual relationships is the choice of most people, who have no time to start a family in real-time? Psychologists are sounding the alarm – this is wrong, that men and women are looking for understanding from strangers, who hide their true faces and intentions for attractive avatars.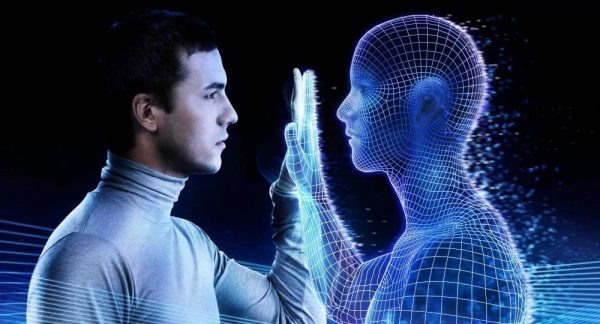 Believing, such communication is just a hobby, a mistaken. After all, the world wide web is able to develop a terrible addiction. Society becomes obsessed with, it is not life without social networking. Everything associated with reality goes by the wayside. Unfortunate sure, in the digital realm waiting, love, understand. The thing is, here the person is able to be, who wants it. The real face is hidden, no one knows the truth. Exposed for all to see invented nick, colorful picture, which may be hiding any character.
In social networks easier met. Because in order to get noticed enough to put "like" on the photo. Anyone can stand out, and photoshop always able to help. Lost real names, names, and sometimes the man himself. Even grey office mouse, can put yourself as a sexy model. So, just have to wait for the queries to the friendly request, you can be sure of this "loot" be sure to peck.
To decide to meet in real life can a, and what to say about that, to meet soul mate. And in social networks, it is a matter of minutes. To score the required parameters, continue to browse a huge gallery of contenders for the title favourites. And you'll definitely find it, so beautiful, smart, romantic, attentive. Gradually an innocent flirtation grows into communication via Skype, other can't, real life just stops. That's just the way a person creates himself, he was confident before him the ideal of, but because of his own complexes.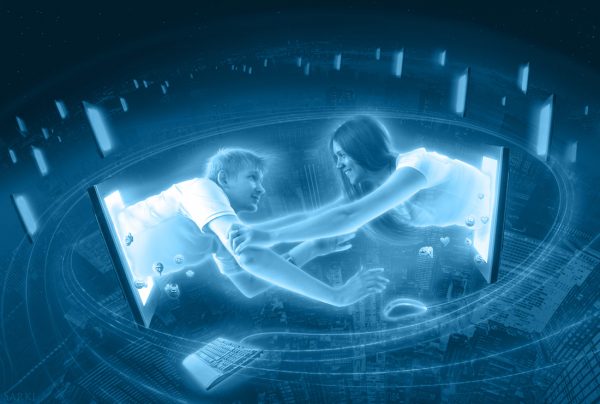 The desire to find a soul mate closes common sense. Coming up with the perfect contender, unhappy forget, what's on the other side of the monitor can sit a completely opposite personality. Internet place, where it is possible to hide the flaws, each carefully hides them, exposing only the positive traits.
Big advantage of the online love is no obligation. No need to call, excuses, surprise, to make surprises. The only thing that happen here – the interlocutor has unjustly lost. But it is much more harmless, than pregnancy, the division of the property, divorce.
It is impossible to plunge into the invented reality, here, too, there are a huge number of "gotchas", which should never be forgotten.
The most common troubles:
Incorrect assessment of the interlocutor. The avatar of a beautiful, intelligent guy can be a maniac. Unfortunately, such a scenario is not uncommon in modern society.
The absence of prospects. Virtual information is often contrary to the truth. A made-up name, photo, marital status.
Even if the person was telling the truth, his appearance, real voice not quite able to meet the expectations.
Often virtual love leads to scandals, which can hurt people in reality. This occurs when correspondence comes out, sent photos (perhaps even intimate plan).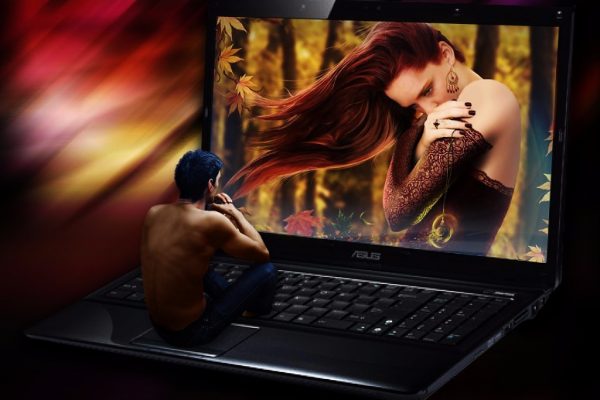 Outcome of virtual communication usually becomes the meeting, but the fear to be disappointed makes personal people to try and stop it. But maybe it's for the best, is it dangerous to cross the border of the real with the virtual? So worth the risk or not, an individual matter. After all, frightened, increases the risk of regret. Therefore deciding, it is necessary to consider certain points:
The emergence of fear – a natural phenomenon. Especially if you got really attached to the person. It is scary to lose it, disappointed, but if not you can try about the act, sorry.
Possible, beloved companion, will be the complete opposite of the actual meeting. Therefore, when the first negative impression is to refuse further appointments.
You cannot agree to meet immediately after meeting, you may want to get to know your virtual partner.
If the person repeatedly refused to go on an individual date, you should see everything as a reason to think about, in his personal life and all so well?
It is necessary to positively gear up for the game, even if it did not meet expectations, you can try again..
Hesitating for a meeting with the mysterious stranger should understand the responsibility. Friend can be anyone, so first date meet in a public place.
To establish the exact probability of success is quite difficult. Each individual, but if he is sure, that is his only chance to build happiness, so, we should use it. There are cases, when an innocent correspondence became the basis of strong families.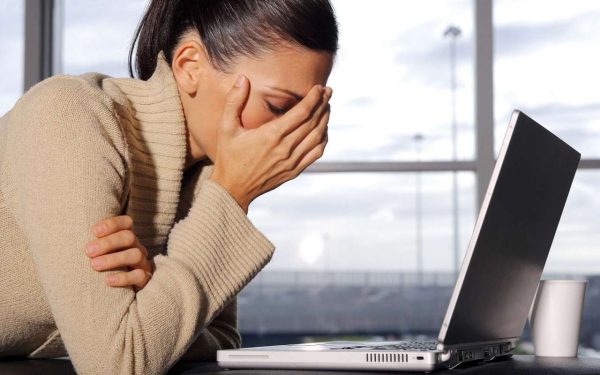 Invented by love is acceptable, when a person 15-17 years. Teens tend to think of idols, admire the unreal people and fall in love with "image". Parents quietly, when the child is sitting at the computer, instead of real communication and visits to unfortunate places. But moms and dads must understand, that kind of behavior will lead to disastrous results – the teenager will not be able to communicate in real life, it will be closed, and it would be difficult to build relationships, to start a family.
If you have the opportunity to visit a psychologist, it is better to do it in the early stages, when the age of a dependent has not yet rolled over 18 years. Adult difficult to ward off from virtual love. Amazing, that in every third family with scandals over some imaginary feelings for a total stranger from a social networking.
If the husband notices, the second half spends too much time on weird sites, not related to work, you should sound the alarm. The main thing, not to attack your partner, it will exacerbate the situation. Psychologists advise to pay attention to the dependent person, spend more time together and actively allow such parent to children. You need to show to the partner the real world, but without the scandals, quarrels and misunderstanding. Because of this there are virtual mistresses and lovers.
More and more young people to the question, where did you meet, answer – on the Internet. For teenagers, these relationships can be the norm. But in practice, virtual relationships have the dire statistics:
about 70% users never meet in reality, this causes a phobia for that, that the person is afraid to be disappointed, understanding, that virtual friend can be very different;
every third family in Russia is falling apart because of the virtual love of one partner;
in 80% cases, the virtual meeting of the partners frustrating, every second user uses their photos or over-processes the images with the help of special programs;
virtual sex – the main reason for lowered libido;
virtual relationship does not approve of the older generation, as the people of the old school believe, what a strong marriage requires real communication and the knowledge of the future partner.
Virtual relationships rarely lead to the wedding. Even if this happens, then after 3-6 months, is frustrating, since reality does not coincide with the invented character. Do not create yourself an idol – in these words lies the truth. A virtual relationship is a right step to the degradation of society, as lost such concepts, how family values and respect for your partner.